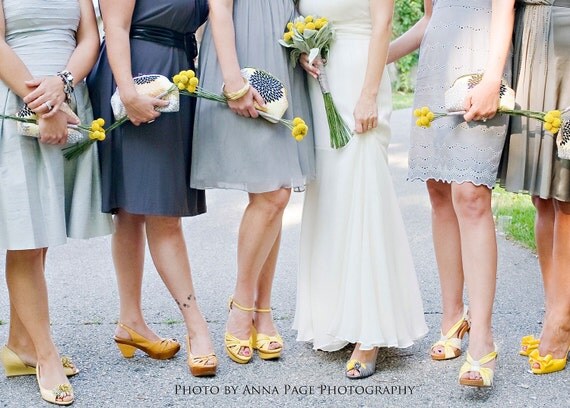 Jenna Lou Designs
is a crafty Southern Minnesota gal who loves color and design. As a wedding planner, I am always looking for unique and adorable ideas for my brides (and ok, myself, too). When I stumbled across her
store on etsy
she became a favorite!
Jenna Lou Designs
customizes clutches & wristlets in 3 sizes with your choice of hundreds of fabrics. Design your own for bridal parties or family gifts! Her
store on etsy
is not only adorable, but her prices are unbeatable. She makes each one herself & sews with industrial machines and designer fabrics; "Handmade with love" as she says on her store. She gives you a link where you can pick and choose your fabric and lets you customize all the details. You can even add a personalized woven message in each clutch for just $1. Definitely a must check out!!